You want the people working for you, or working with you, to go home safe and sound to their loved ones at the end of each and every working day, night or assignment. So you're in absolutely the right place.
Because that's what we want to help you achieve, through sharing my wee brother's story.
Michael was just 26 years old, engaged to be married, when he left home one morning and didn't return.  He died in an entirely preventable electrical incident. 
You're here because you've reached a point in your organisation's safety journey where a personal story will help engage your people in the next stage, whatever that may be.
Is it a back to work safety standdown, or a safety briefing ahead of a critical project phase? 
Maybe it's your annual safety conference, or the roll-out of a new safety culture programme?
Perhaps its the engagement of Board members, or your leadership team during a strategy day?
Or you could be set to run a targeted electrical safety campaign?
Whatever your reason, we're confident that Michael's Story will provide the "WHY?"
Michael's Story provides the WHY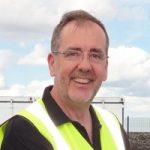 "I haven't experienced anything quite like it and you made 65 men stop and rethink their attitudes and actions which is the result I knew I couldn't achieve alone. I saw what it took out of you. Respect and thanks."
Roy Rossington, Senior Construction Engineer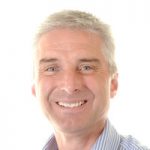 " I thought your delivery was very brave, emotional, intelligent, challenging but, most of all, prompted a number of the audience to think about what they were going to do differently when they left the presentation."
Gavin Leckie, Managing Director
Will be appearing here soon…