"Start with Why" implores Simon Sinek in his much vaunted TED Talk. 
And that is what Michael's Story will provide for you…why you do what you do. 
your leadership teams need to care, and be seen to care;

you're introducing new safe systems of work;
it's paramount you set people to work in a safe environment, with the right tools and equipment;
you expect people to speak up if they see that something's not safe; and
…so much more besides.
Michael's Story will help you and your colleagues make the emotional connection with what you're constantly striving to achieve: everyone going home safe and sound at the end of their working day, night, posting,  assignment…whatever it may be.
It's been said that people will forget what you said, they will forget what you did, but they will never forget how you made them feel. 
The telling of Michael's Story has a profound and long-lasting impact on its audience.  
But we don't ever want it just to be another sad safety story. 
We know that it will help your organisation move mindsets, inspire action, and save lives.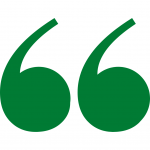 Louise is the main speaker here at Michael's Story, a former lawyer, multi-award winner, and NEBOSH Ambassador. But more important than any of that, she's a big sister who lost her wee brother.  And who is now determined to stop any other family suffering the way hers does. 
The Michael's Story team is strengthened further by an individual who has been where you are.    
Andy Forbes MBE served his apprenticeship, qualified as a mechanical fitter, served in various production roles, before moving into health and safety in 1991.    
And there's a third member, who you'll never get to meet or speak to…
When to hire a motivational health and safety speaker?
A SELECTION OF OUR SERVICES
A 40 minute presentation which WILL move your workforce.  Louise talks of the night her brother suffered a fatal electric shock at work, outlining the failings which led to his death, and the lessons to be learned.
This immersive workshop is based around the real-life health and safety trial of Michael's employer.  Exploring the role management play in ensuring health and safety, from the perspective of a former lawyer and HSE Director. 
A detailed report based on the findings of our incredibly knowledgeable team, covering observations from your site, conversations with staff and discussions with management, with suggested action points. 

"Everyone should hear this delivered by Louise.  I have heard this first hand and I don't think there was a dry eye in the house.  Importantly, and this is why Louise does it, it makes everyone think really hard about safety and the consequences of things going wrong, and those little shortcuts that people take and think "it'll be OK".  Superbly delivered and probably the most powerful presentation I've been privileged to see and hear.  One you will never forget."
Neil Griffiths - Divisional Director - Logistics at Arco Ltd